26 reasons you'll


love Rotato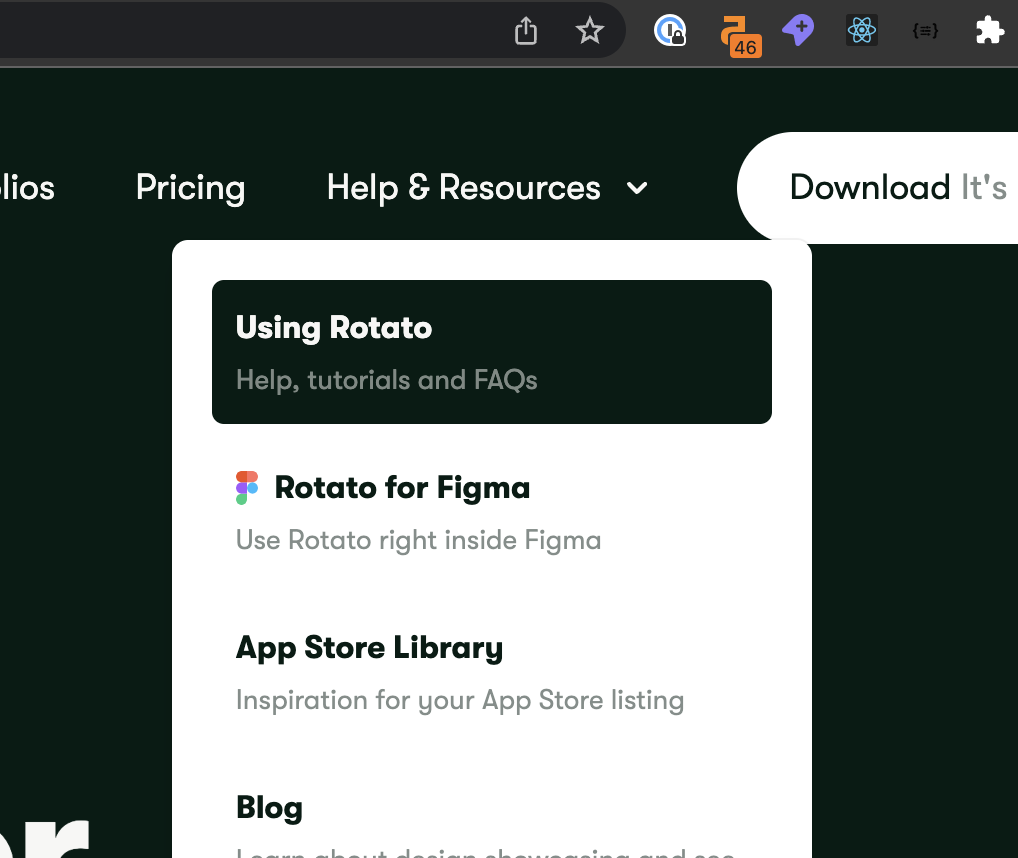 Rotato Exclusive
Quick and easy-to-follow tutorials
Learn 3D faster than you can finish your coffee
Most 3D tutorials are hard to read. It often feels like you need a tutorial for the tutorial!
We keep growing our collection of 50+ 3D mockup tutorials. And instead of optimizing for search engines, we optimize for reading speed and clarity. As a result, most of them take just 2 minutes to read and follow.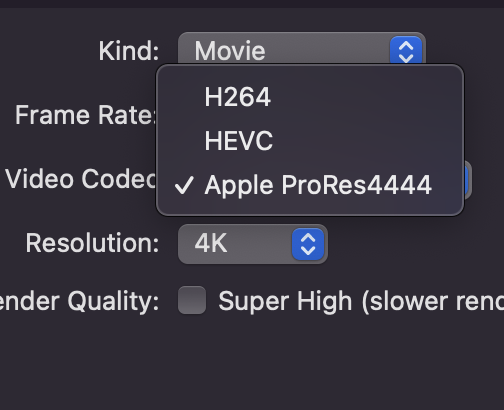 Rotato Exclusive
Studio-grade quality
Billions of lossless pixels
Pixelated, janky, and over-compressed assets are the enemies of a good first impression.
Rotato lets you export 4K videos in buttery smooth 60fps. That's equivalent to taking 500 images with a megapixel DSLR camera every 0.01 seconds. And if you need a lossless version for tools Premiere or Final Cut, you can render ProRes 4444—even with alpha channels.
1,587 times faster than Blender
Rendering time in seconds, 3D phone rotating 360 degrees, 5 seconds clip, 4K 60fps, using an Apple M1 Max, 64Gb RAM
Rotato, ProRes4444 lossless
Rotato Exclusive
Rotato Steel engine
Creativity loves speed
The norm in the 3D world is to render overnight. And honestly, it's devastating to creativity to wait 12 hours to see your work.
Rotato uses recent advances in rendering, right on the chip: a stunning 5.2 billion pixels rendered per second on new hardware and minutes, not days, on 10-year-old Macs.
101x times less than the price of a freelancer
Prices retrieved June 2022
Adobe After Effects, 1 year
Priced at a dinner for two
When you buy Adobe After Effects or Cinema 4D, you're paying for thousands and thousands of features you'll most likely never know are there.
We don't buy ads. We don't have SEOs or marketing managers. That's how we keep the price at a fraction, so you can get Rotato for a single project.
If you know drag and drop, you know Rotato
Ever tried adding your design to a 3D model in After Effects or Blender? Did you find the texture? How long did it take? How many tutorials did you watch?
Rotato is drag and drop. Drag images. Drag videos. Drag to rotate. Drag to export. You may not have tried Rotato, but you already know how to use it.
Clay, generic and universal mockups
A variation for every situation
A super-realistic 3D phone may not be what you need every time. Sometimes you want something in between an iPhone and an Android phone. Sometimes you want no phone at all.
Clay mode removes all reflections
Universal is just a screen that adapts to whatever you throw at it but can still be animated.
Generic phones and laptops don't look like a specific make or model but are still realistic.
Rotato Exclusive
App Store screenshot & automation
Better App Store images, faster
Just when you thought you were ready to ship! App Store asks for 10 screenshots, and you very well know that those images can mean a world of difference in downloads.
Rotato makes your App Store images more engaging with
Animations at the speed of thought
We made Rotato's timeline as simple as it gets: Rotate. Make keyframe. Rotate. Make keyframe. Done.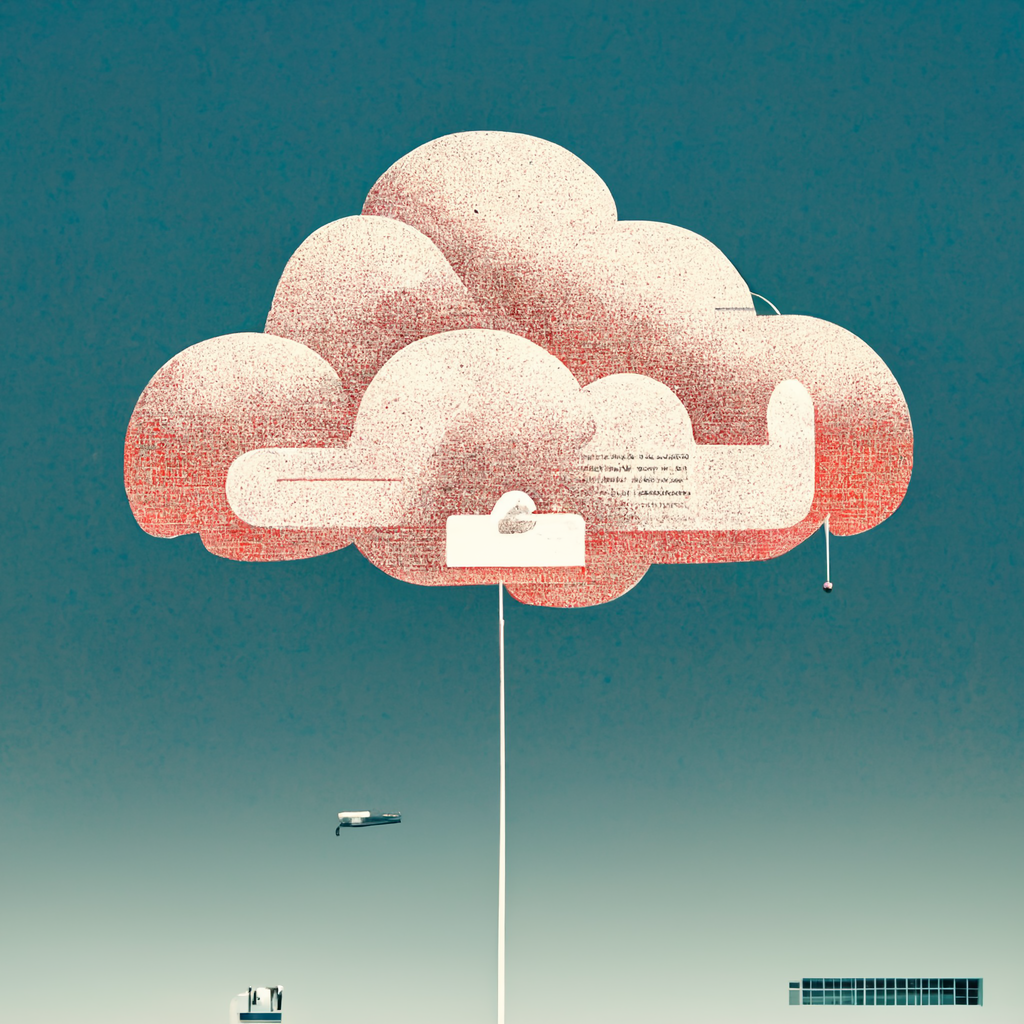 Rotato Exclusive
Full privacy
Safe from leaks
A poorly timed, uncontrolled press cycle can ruin an entire launch. Months down the drain. That's why most big companies take ages to approve cloud-based apps. If you're lucky.
Rotato hosts no designs in the cloud. Your designs are files on your hard drive, never sent over the internet to a server in another country.
Rotato Exclusive
Presentation mode
They've never seen a deck like this
Do you still present your designs slide by slide, one dead mockup after another?
Jump into presentation mode and skip-animate between your keyframes. Works great on video calls, too.